CUSTOMER REVIEWS
Gem by Carati is a newly opened jewelry store located on the second floor of Bankers Hall. It has a beautiful layout with big glass windows and nice displays.
Ryan Sowtis
Apr 27, 2022
We got our wedding rings from Justin. The attention to detail and the level of customer service he provides is amazing! We were impressed with his level of professionalism. Highly recommended!
Helen H.
Apr 27, 2022
I had a great experience here last month I've been thinking about and decided to write a review. The staff are all very friendly and helpful with not even a hint of pressure. Selection is great, prices are very fair and overall it was just such a smooth and pleasant experience I had to share my recommendation. Thanks again!
Jeremy Forrest
3 month ago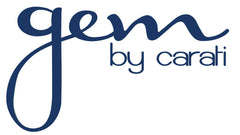 STORE ADDRESS
#221, 315 8TH AVENUE SW BANKERS HALL SECOND FLOOR
CALGARY,ALBERTAT2P 4K1
STORE HOURS
HOLIDAY HOURS: SATURDAY 1st JULY & MONDAY 3rd JULY
MONDAY TO FRIDAY: 11AM - 5PM
SATURDAY: 12PM- 5PM
SUNDAY: CLOSED
Get directions